Below you will find our latest news and announcements, as well as a list of the industry events we shall be attending and speaking at. If you would like more information on anything here or would like to arrange a meeting, get in touch on our Contact page.
GLASGOW BASED SPACE COMPANY CRAFT PROSPECT LIMITED SECURES FOLLOW-ON INVESTMENT AND FUNDING FOR QUANTUM COMMUNICATIONS MISSION.
At yesterday's Ignite Space event in Edinburgh, Craft Prospect announced twin successes in securing funding for commercial growth.
The company received a £870,000 grant award through the UK Space Agency National Space Innovation Programme for its ROKS Mission, coupled with a first investment of £300,000 from the University of Strathclyde, a leading university in quantum technologies.
The funding supports the company's Smart Secure Space vision to provide quantum and onboard AI products and services for next generation space systems. It follows on from successful investment of over £1m from Capital for Colleagues, a fund that advises and invests in employee-owned businesses and Scottish Enterprise earlier in the year.
The Responsive Operations for Key Services (ROKS) pathfinder mission will demonstrate technologies for future secure telecommunication systems using quantum communications and supported by artificial intelligence. The goal of the current phase will be to produce a payload ready for launch and demonstration in 2022/23.  In addition to University of Strathclyde, the company will lead a consortium including University of Bristol and Fraunhofer UK.
Click on the image below to read more!
CRAFT PROSPECT RECEIVES UK SPACE AGENCY GRANT TO DEVELOP AI PROCESSES FOR INTELLIGENT DETECTION
RAPID – Real-time AI processes for Intelligent Detection will look to demonstrate an image processing platform and algorithms to handle high data volumes generated on space based Earth Observation platforms aimed at tackling climate change.

Click on image below to read more!
CRAFT PROSPECT RECEIVES UK SPACE AGENCY GRANT FOR DEVELOPMENT OF A NOVEL QUANTUM LASER PAYLOAD
ROKS – The Responsive Operations for Key Services mission will demonstrate technologies for future secure telecommunication systems using Quantum Key Distribution (QKD) and supported by artificial intelligence.

Click on image below to read more!
CRAFT PROSPECT WINS EDGE AWARD!
The team is thrilled to be an #EDGE16Awards winner, receiving an award from Scottish EDGE! Here's a sneak-peak at our teaser video for the main pitch.
UK-CANADA JOINT QUANTUM TECH CALL
Craft Prospect is pleased to announce that we will be leading a UK consortium in partnership with University of Waterloo leading a Canadian team to deliver JADE – a complete quantum source solution for satellite QKD! JADE is targeted to fly on the upcoming Canadian QEYSSat mission to demonstrate space-to-ground QKD. We are delighted to partner with University of Bristol and University of Strathclyde and to have the support from Innovate UK and @QCommHub to deliver this exciting new quantum technology! For more details on this exciting quantum venture, click below!
UK and Canada launch world-first programme of quantum technologies
10 SCOTTISH SPACE TECH COMPANIES TO WATCH
We have been listed number one on a list of "Scotland's up and coming space tech companies". Click on the link below to read more and see the wonderful company we are in.
""Space, the final frontier" a famous Star Trek Captain once said…although the Captain was not Scottish, his trusty engineer "Scotty" would have appreciated the lengths Scottish companies are going to help us reach and breach that frontier. These same companies could help your business too."
https://www.sdi.co.uk/news-features/news-and-feature-articles/scottish-space-tech-companies-to-watch
PRESS RELEASE: CRAFT PROSPECT WILL LEAD A CONSORTIUM TO EXPLORE CUBESAT AUGMENTED QUANTUM KEY DISTRIBUTION SERVICES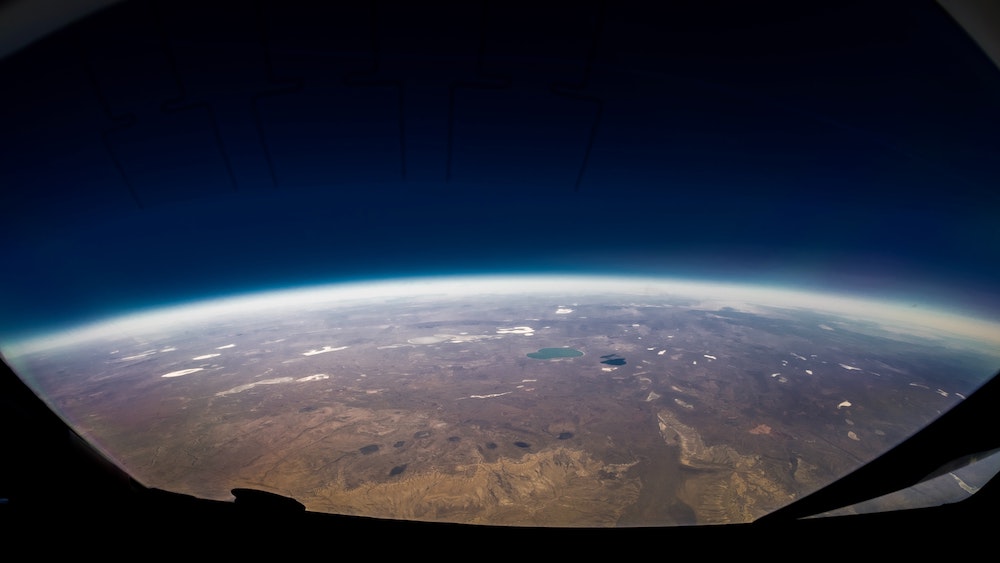 Craft Prospect Ltd. has been awarded a contract by the European Space Agency (ESA) to explore space-based quantum key distribution services. This work will provide critical inputs to a planned future mission codenamed ROKS for launch in 2022. Cybersecurity services delivered by a QKD enabled CubeSat, will provide new opportunities for next generation cybersecurity technology deployed in space. Click below to read more:
https://www.quantaneo.com/CRAFT-PROSPECT-will-lead-a-Consortium-to-Explore-CubeSat-Augmented-Quantum-Key-Distribution-Services_a552.html
GRADUATION FROM HIGGS BUSINESS INCUBATION CENTRE
Craft Prospect graduates from the Higgs Business Incubation centre!!
Congratulations to Craft Prospect, which is the first company to graduate from the Higgs Business Incubation Centre at the UK Astronomy Technology Centre, Edinburgh.
Craft Prospect joined in 2018 as a fledging team of 3 with a prototype and a vision. They graduate as a team of 15 with a saleable AI-enabled technology for satellite missions, commercial contracts with the European Space Agency – ESA, and their own space mission too. To read more about our time, click below:
https://stfc.ukri.org/news-events-and-publications/whats-happening/new-space-start-up-craft-prospect-graduates-from-business-incubation-programme-at-the-higgs-centre-for-innovation/
Space Quantum Cybersecurity Webinar
Craft Prospect in collaboration with Qureca and Barrier Networks conducted the second webinar of the series themed "Space Quantum Cybersecurity" led by Dr Sonali Mohapatra. The panelists included Steve Greenland, CEO and managing director, Craft Prospect, Denise Ruffner, Chief Business Officer at CQC, Rob Campbell, Med Cybersecurity and Ian McGowan, Managing Director, Barrier Networks. Catch the recording here:
Onboard Data Autonomy
Craft Prospect R&D Project
Our deep-learning based cloud detection payload allows identification of clouds and other features from space, without the need to transmit imagery down to Earth.
Quantum Tech Space Webinar Series
Webinar organized by Craft Prospect in collaboration with QURECA and moderated by Martina Lofqvist from our partners at AstroAgency!
The expert panelists included Thomas Jennewein, Bettina Heim, Douglas McNeil, Eamonn Murphy, and Mamatha Maheshwarappa and during the call, they covered a range of quantum technologies and space missions!
Born to Engineer
Royal Commission for the Exhibition of 1851
Steve previously worked as an Industrial Fellow at Clyde Space and University of Strathclyde initiating NANOBED concept 2014-2017.
UKube-1
UK Space Agency
Our team was integral to the first UKSA nanosatellite, UKube-1, which successfully completed its mission in 2015.